History of the Lantern Inn
When David & I first stayed at the Inn we were captivated by the story of how this beautiful home came to be built and now we want to share that knowledge with our guests.
The original owners and builders of the home were Byron and Doris Hedblom. Byron and Doris met when Doris was a waitress at a local restaurant in Boston and Byron happened into the eatery. Soon after they met, they began dating, fell in love and were married on August 6, 1933. They had 3 lovely daughters and wanted to build a loving home in the beautiful Weirs Beach area of Lake Winnipesaukee.
They found a wonderful parcel of land at the Weirs and began building their family home in the early 1940's. By the end of WWII their home was completed. Initially they used their home as a summer vacation retreat; and in 1952 they decided to make their summer home their permanent residence.
Mr. Hedblom built the home with inspiration from naval architecture. The large living room has a cathedral ceiling, and a sit-in bay window that recalls the look-out from a ship's wheelhouse. He built the flag pole and fence to represent the flag mast on a ship located at the bow.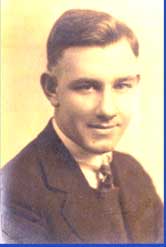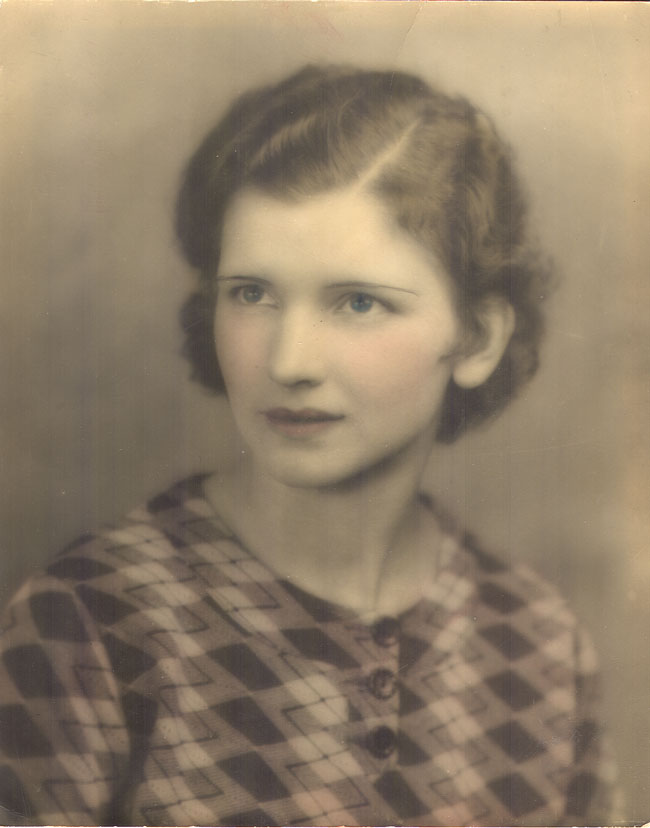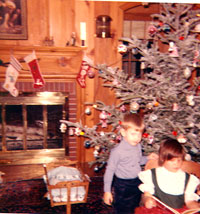 ---
A little about Byron Hedblom
Byron Hedblom (1904-2008)
Born on June 12, 1904, in East Boston, Mass., the son of Danish immigrants, Byron lived the American Dream by all measures. He received his primary education in Woburn, Mass., and went to high school in Portsmouth, N.H.
After completing studies at Northeastern University in Boston, he worked as a machinist at a number of Boston area shipyards before founding General Ship & Engine Works in East Boston. Starting with a machine shop powered by an old tractor, he grew the shipyard into a thriving business which was contracted to build and repair ships for both civilian and military use. Most notably, General Ship built six Super Ocean-Going Tug Boats for the war effort.
Byron also built the excursion vessel Mount Washington, which still proudly plies the waters of Lake Winnipesaukee in New Hampshire to this day. He owned and operated "The Mount" from 1941 to 1972. In 1982, Byron was called out of retirement to help oversee the lengthening of the vessel, a major engineering accomplishment. He also built and owned the Motor Vessels Sophie C. and Doris E., both still offering passenger service on Lake Winnipesaukee.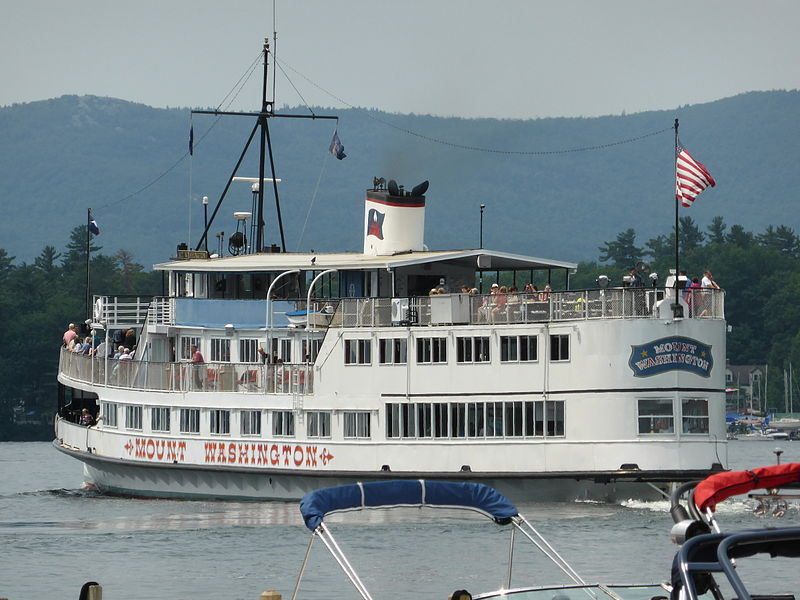 The Sophie C., named after Byron's mother,
delivers mail to the islands on Lake Winnipesaukee.
The Doris E., named after Byron's wife,
offers one and two hour cruises from Weirs Beach or Meredith.
The Sophie C. Excursion Vessel which still plies the waters of Lake Winnipesaukee was named for Byron Hedblom's mother Sophie C. Hedblom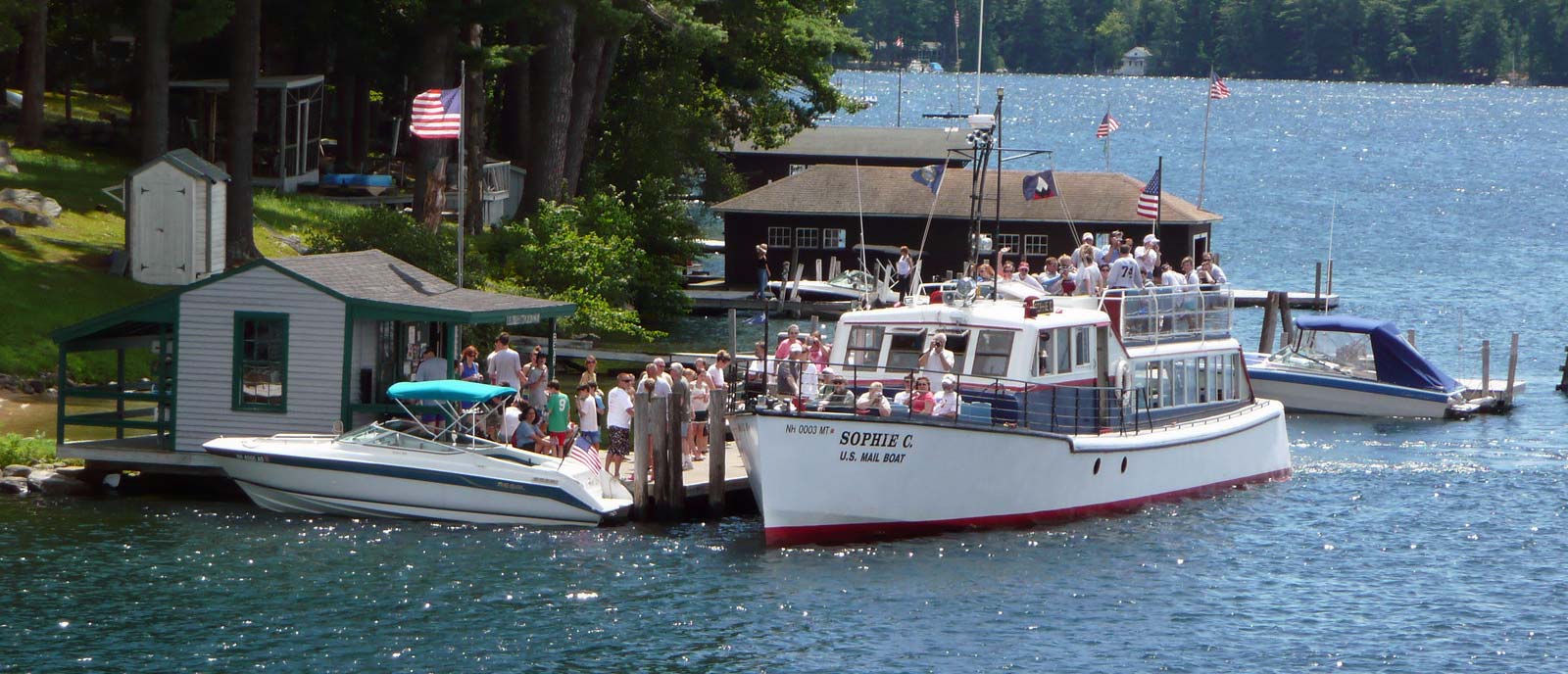 " We were being pushed [At the end of WWII, n 1945] by the New Hampshire Public Utilities Commission as to when we would resume operations by the Mount Washington. We answered, as soon as engines could be obtained. [The Mount's engines and boilers had been taken by the Navy for the war effort].
We decided to build a 65-foot boat to run short excursions from the Weirs to Wolfeboro, until the Mount Washington was running. I designed a vessel to carry about 150 passengers. We had a General Motors diesel engine, which we could convert from Electric Generation to Direct Reversing Mode. We also had steelworkers available for the job.
We built the hull in the Mead Morrison shop, installed the engine and trucked it to New Hampshire where we finished it. We installed the superstructure in New Hampshire, launched the boat fully completed and named it "Sophie C" in memory of my mother. We had a trial trip on VJ day in 1945. It was very successful and it went into service immediately.
U.S. Mail Boat, The Doris E. (named after Hedblom's wife), offers one or two hour scenic cruises of Meredith Bay and Weirs Beach and also explores the waters amongst the northern islands of Lake Winnipesaukee.